Ichetucknee River Pictures
The Ichetucknee River exhibits pristine natural beauty year-round. These pictures were taken on a recent tubing trip down the Ichetucknee River starting from Ichetucknee Springs State Park.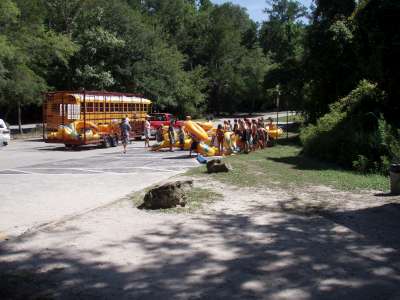 This is what the parking lot at the North Entrance looks like. Cars come and go as people get dropped off and then the driver must take the vehicle down to the South Entrance and park in the big parking lot. Then the driver gets a complimentary van ride back up to the North Entrance and joins up with the people he left waiting at the head spring. This usually takes about half an hour, so the people waiting should walk about 100 yards to the main Ichetucknee spring and take a swim around while waiting for the driver to rejoin them.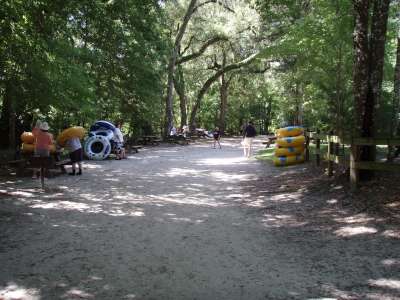 From the parking lot, visitors usually walk barefoot down this dirt path toward the headspring while they wait for the driver to return. People pile up their tubes along the sides by picnic tables and grills.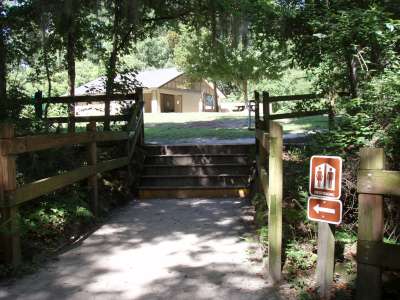 There is a bath house off to the side of the walkway. You should use the bathroom now since there are no places to go along the tubing ride!



Next to the bath house is this modern playground. It is not normally crowded since most people are swimming in the nearby spring.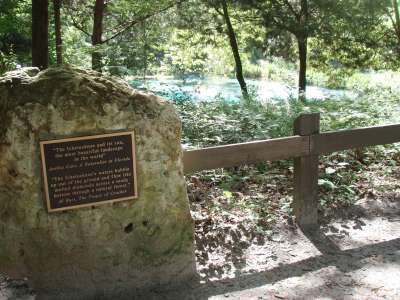 Here is a sign / plaque indicating that this is the headspring for the Ichetucknee River. You can see the crystal clear water from the spring in the background.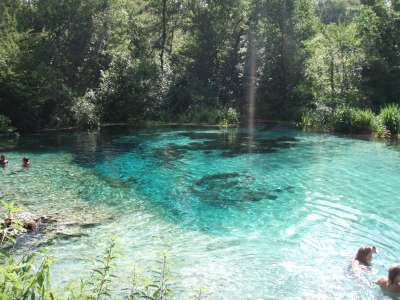 This picture shows the swimming area around Ichetucknee Springs and the spring itself. The water is on the cold side, but it is very refreshing on a hot summer day!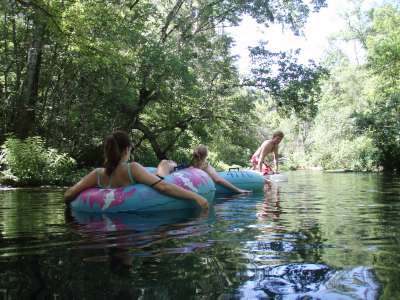 Once the driver is back, it is time to get on the river! Here you go, off on your tubing adventure down the river. Just sit back and relax as the gentle current takes you down the whole way. You do not even need to paddle!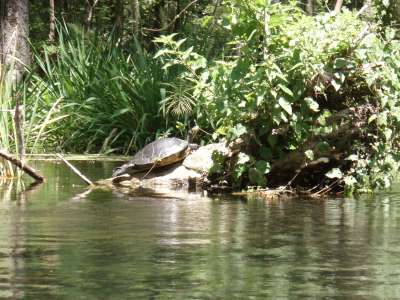 There are hundreds of turtles all along the Ichetucknee River. Here is a picture of just one of them. They love to sit out in the sun and soak it up.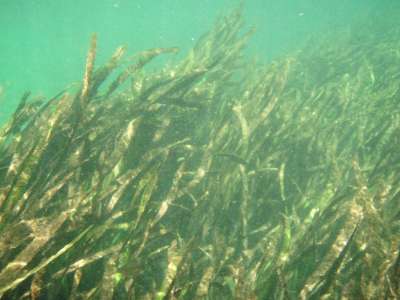 There are some long, thin green plants under the water for the majority of the tubing ride. If you get close to the edges of the river, they are closer to the surface and can slow down your tube. It feels much better to swim in the sandy bottom parts of the river.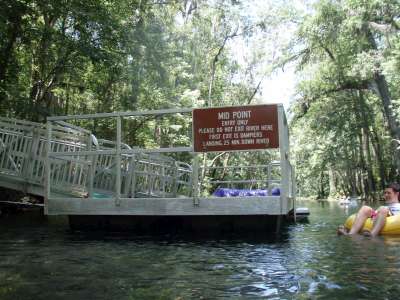 This is the midpoint where people can get in to start tubing from here for a shorter trip. The ride is only about 1 to 1.5 hours from here so we have never started from there ourselves. After this point, it is just floating down the river to the exit. Upon exiting the river, you must carry your tube to the tube drop-off area and leave it there for the tube companies to come pick it up.